OX4 Sound is owned and run by Mark Gardener. Mark is best known as a songwriter, lead vocalist and guitarist with Ride. This has given him the opportunity to work in many of the great recording studios around the world, and learn alongside highly-respected producers, including Jack Rieley, George Drakoulias, John Leckie, Robin Guthrie, and Alan Moulder to name a few. Since his early days he has taken an active role in mixing, production and engineering.
Over the past 20 years Mark has produced and mixed many acts and collaborated with many artists including: The Brian Jonestown Massacre, Robin Guthrie, Telepop Musik, Dive Index, Rinocerose, Ulrich Schnauss, Man With No Name, Hopewell, Jam+Spoon, Mikel Erentxun, Cat Martino and Swervedriver, along with scoring the soundtrack for the Mojo award-winning film 'Upside Down' (The Creation Records Story). Mark now brings this knowledge and experience to his new purpose-built studio.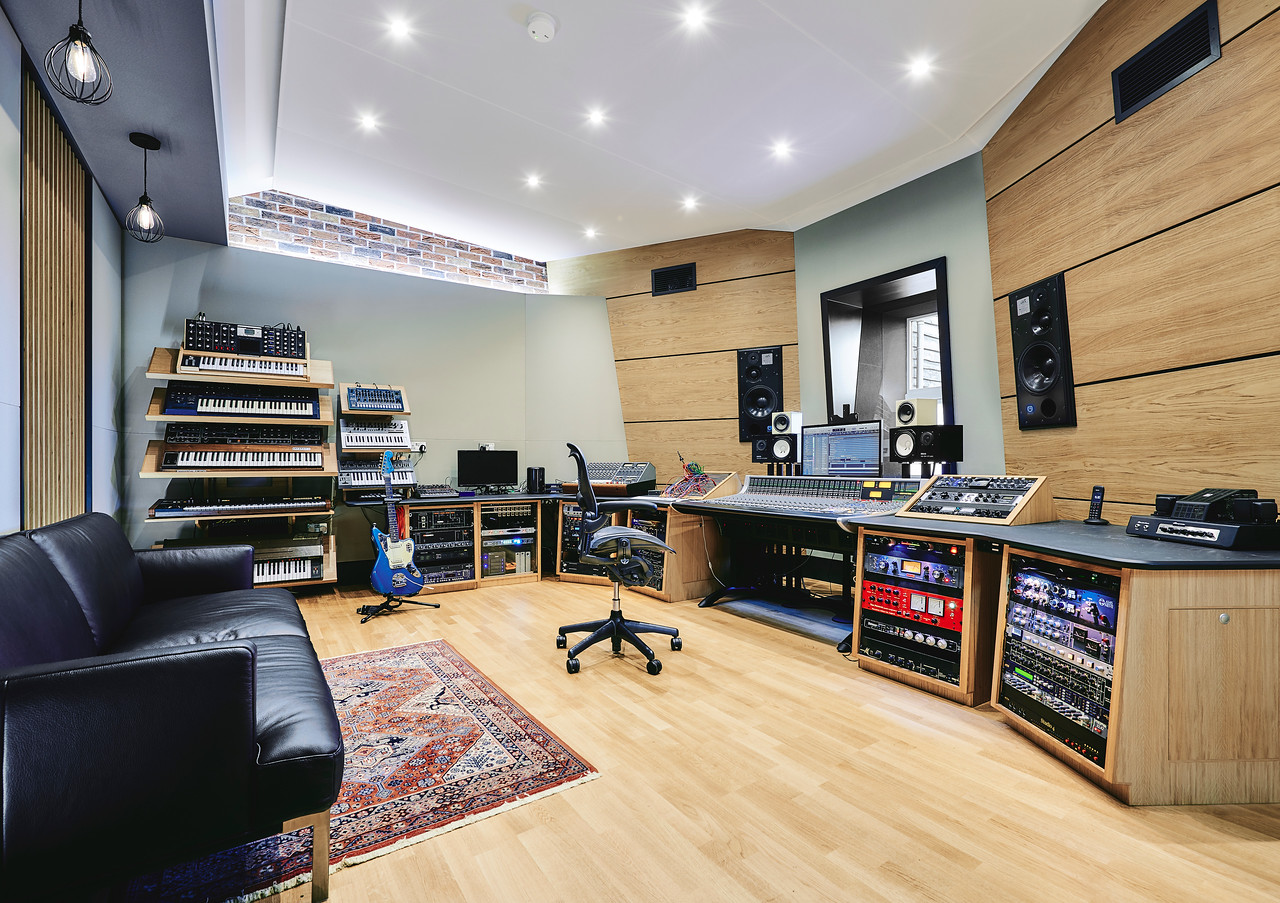 James has a wealth of audio knowledge and experience gained from working in various studios across the UK and USA. He spent much of his early career as a house engineer at Framework Studios in Birmingham. He is also a multi-award nominated live sound engineer.
James has a list of past clients including rock legends: Whitesnake, indie gods: The Killers and The Strokes, and dance legends: Kosheen, Ladytron and Moby. He has also worked alongside bands including Stiff Little Fingers, The Human League, The Vaccines, Circa Waves, Maximo Park, In Heaven and of course Ride, where he met studio owner Mark Gardener.